NEEDLEWORKS can be found
AT

57-59 English Street
Dumfries
DG1 2DA
SCOTLAND
Telephone/Fax : +44 (01387) 264663
The studio is open Tuesday to Saturday, 9.30 - 5.00pm.
Appointments are preferred, but not always necessary, depending how busy we are we try to cater for walk ins as well.
For the latest news & the most recent pictures you can also visit our facebook page. This is also the best way to contact us
as we don`t check our e mails every day.
NEW!! Click Here to see recently added photos
New!! VIRTUAL TOUR of the studio
HTML Version
QuicktimeVR 3D Version
For tattoo prices, you must come and visit us in the shop to discuss your needs exactly.
We find it impossible to give you prices via e-mail!!
Please also note, we CANNOT e-mail our designs to you !! this would turn out to be a very costly and time consuming process.
Tattooing By Fraser
Member of
A.P.T.A.
T.C.G.B.
S.T.A.B.
E.T.A.F.
All styles of tattooing undertaken,
Choose from 1000's of designs or bring your own.
Equipment used during the tattoo process is 100% sterile.
Privacy available for women if required.
New needles, inks etc, used for every customer.
Health Authority approved studio.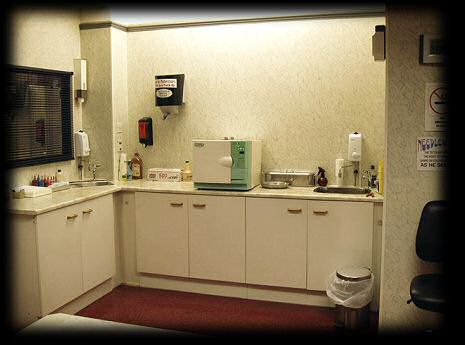 Our studio has recently been refurbished to a very high standard
and is as comfortable and welcoming as it has always been.
Piercing by Greta, Member of E.P.P.A, P.A.U.K.
All recognised body piercings undertaken.
Appointments are not always needed, but to avoid disappointment we recommend you make one.
See Piercings Page for more info.

For tattoo info : tattoos@needleworkstattoo.com
For piercing info : piercing@needleworkstattoo.com
Visitors

Thanks to http://illusivedesign.org
If you can't see the menu on the left Click Here